Jordi CABOT – Spain
IMT Atlantique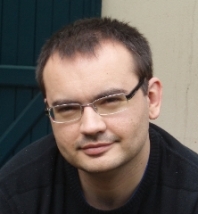 « Since I have arrived in France at IMT Atlantique and in comparison with my experience in Barcelona and Canada, what strikes me is the ecosystem around Nantes. I am very impressed and surprised : the community around our field of research is very rich and dynamic : it's fantastic to do research here ! »

Jordi CABOT – Spain
Jordi CABOT is from Barcelona and has done a Phd in ICT at the Catalan University of Barcelona. He then left for Canada in 2008 for a post doc position during 2 years. In 2010 after considering different propositions around the world, he chose IMT Atlantique in Nantes where he is replacing Jean BEZIVIN the retiring director of Atlanmod. Today Jordi holds a Chair at IMT Atlantique-INRIA and he is managing 14 people.
You are the project manager of the Atlanmod team : what is your research about ?
The objective of our research is to create and use patterns to enhance the development of software and make them more efficient. We work on three main objectives : first is the modernisation of software in order to enhance their productivity and efficiency, using an existing software and in an automated way. Second we work on making the quality of the patterns better and we have developed a specific technology to do so. The third objective is matching scales so that we can go from lab prototypes to meeting industrial requirements.
Concretely your research leads to which collaborations ?
We work essentially for companies or big groups to help the IT department to find solutions for clients like banks, insurance companies, aeronautic industries… Most of the time we are not directly in touch with the final users but with the IT companies, like Mia Software, Obeo, Capgemini, to help them improve their technics and find more efficient solutions.
Can you give us an example ?
Take insurance companies or banks for instance, they have very big softwares managing the different missions they have. They are often quite old and those companies need to improve them using more recent technology. We try to automate as much as we can the modernisation of their applications so that it costs less and it take less time.
How is your team on an international scale ?
Nearly all the big teams working on patterns engineering are located in Europe : England, Spain, Italy, France. We are among the 10 best teams in the world. The most difficult thing is the remain at the same level. In Nantes we have a real opportunity to create an serious ecosystem in patterns engineering. Other teams are more important human resources wise but they do not have the benefit of the ecosystem such as in Nantes.
What is your ambition and what are you expecting from your team ?
I am managing a team of 14 people. Mon ambition is to consolidate this team and get better recognized on the international scene. We have to be the best in patterns engineering. I was lucky to find a young team (between 25 and 35 years old), dynamic and human and I will try to keep that same atmosphere. In my team there are 8 different nationalities and diversified cultures (Germany, Spain, France, Italy, Colombia, Brazil, Indonesia, India…). It is at the same time very rich and complicated to deal with.
I wish to recruit other researchers from Nantes but it is difficult because the research career does not attract young people, they prefer going to private companies with the hope of getting more money.
What do you think of your experience as a researcher ?
Since I have arrived in France at IMT-Atlantique and in comparison with my experience in Barcelona and Canada, what strikes me is the ecosystem around Nantes. I am very impressed and surprised : the community around our field of research is very rich and dynamic : It's fantastic to do research here !
What is your motivation today and how do you see the future of research ?
My motivation is linked to the results we have. It is very satisfactory to see that our findings have a practical use. And it is very encouraging to know that people will have their work simplified thanks to us !
On the other side I am forced to publish a lot since French research is based on and recognized with the number of publications. The French system should take into account the work done in industrial promotion by researchers and the results out of collaborations with the private sector. The real impact is not the number of papers but more the number of projects and collaborations with companies.