Gaganpreet BEHRH – India
Nantes University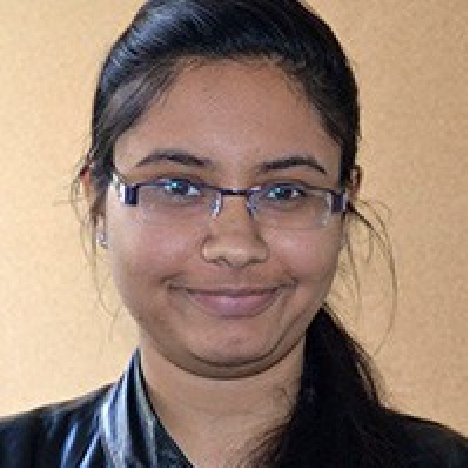 « It is common that when we arrive in a new city, we have many challenges to face but the best part here in Nantes is that you do not face them alone, we have the help of organizations such as Chercheurs Etrangers à Nantes who have the solution to almost every problem you face including visa, language or knowing your new city, etc. »

Gaganpreet BEHRH – India
I have spent approximately 4.5 years in France. I have pursued my Masters in Grenoble at Joseph Fourier University in Nanoscience in 2011 followed by an internship in Bordeaux. Currently, I am in my final year of PhD in the University of Nantes.
When I got this PhD, I barely knew the name of Nantes but then, when I came to Nantes, I fell in love with the city. The first thing I saw was the castle across the lovely river so I decided if I could I would live here forever. It is common that when we arrive in a new city, we have many challenges to face but the best part here in Nantes is that you do not face them alone, we have the help of organizations such as Chercheurs Etrangers à Nantes who have the solution to almost every problem you face including visa, language or knowing your new city, etc.
Concerning the visa problems usually I was clueless about the complicated procedures whether to apply for scientific visa or to get student visa or similar unanswerable questions keep popping into our head. With the association by my side, I could have the solution to each and every problem I faced. A call or email or directly meeting with them will sort out all your problems. Soline and Morgane are very helpful.
If we do not know French, survival in France is a little difficult. The association again comes with a solution to your problem as they organize French classes at the MCE (Maison des Chercheurs Etrangers) twice a week which helps you to learn amazing French. When I have taken classes with them, it has really helped me to speak French fluently.
Last but not least, when you arrive at a new place is that you barely know anyone and you feel lonely. So, again the association is there for you, they organize small parties including wine or cheese tasting parties or welcome drinks or the Christmas party where you meet new people and make friends. Apart from small visits of Nantes, the association gives you the opportunity to visit the surroundings of Nantes such as Clisson, Mont St. Michel, etc.
To sum up, if you have a problem, they are the ones with the solution so contact them and do not hesitate because the association Chercheurs Etrangers à Nantes is here to help you.